The Benefits of Buying Bulk Supplements Products Online: Cost-Effective and Convenient

By Team Muscletrail
01 August, 2023
If you are a small business owner, you might understand the true importance of cost-effectiveness and might be on a constant lookout for ways to reduce overhead costs for your company. One of the best ways to save costs is to make bulk purchases. This is extremely beneficial, particularly if you are involved with the supplement industry. Well, the major reason behind that is you can get supplements at a reduced per-unit cost.
Now, the major question that arises here is where you should purchase supplements in bulk so that you are able to reduce costs and end up being profitable. That's why you should buy bulk supplements products online. Without any further ado, let's get on to the benefits of buying bulk supplements products online.
Top Benefits of Buying Supplements Products Online for Small Business Owners
You'll Save a Lot of Money
The first and foremost benefit of buying bulk supplements from an online supplement store India is that you end up saving a lot of money. When you buy supplements in a huge quantity, the cost per unit is usually significantly lower than what it would have been if you were buying individual products. This ultimately means you will end up saving a considerable amount of money in the long run. Whether you're a supplement enthusiast, a supplement shop owner, or are looking to stock up for a long-term regimen, bulk buying online is a smart financial choice.
Convenience
Shopping online for supplements is incredibly convenient, and you can't deny that. What brings more value to shipping supplements online is the fact that you can hassle-free compare prices, go through reviews, and find the supplement products you need all on a single platform. This clearly means you don't have to spend an entire day driving from store to store to land the right platform to get your favorite supplement.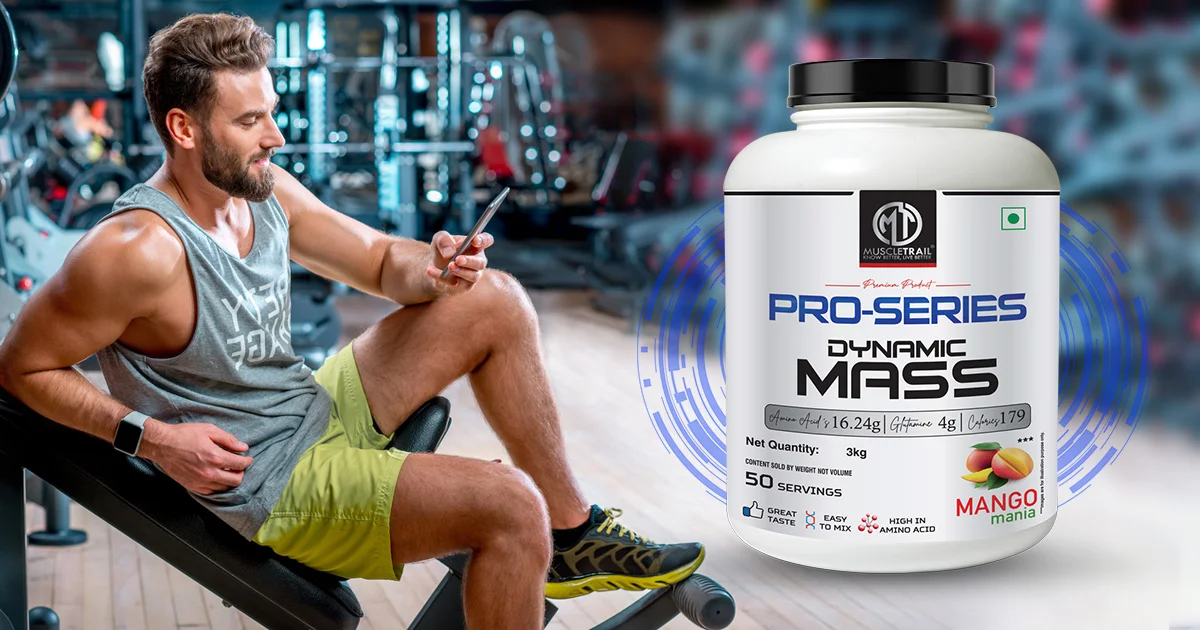 Variety
Online retailers, like Muscle Trail, typically offer a wider selection of healthy and fitness products than physical stores. This clearly means you will have access to more options to choose from and more chances to find the right supplements that meet your unique needs and goals or the supplements that are just in the most demand in the market.
Quality
When you buy health and fitness supplements from a reputable retailer like Muscle Trail, you can be confident that you are getting high-quality products that have been tested for safety and efficacy. Safety holds utmost importance when it comes to quality, and this is especially noteworthy for those who are consuming supplements in order to improve their health and wellness.
Customization
When you buy bulk supplements from an online supplement store online, it allows you to customize your supplement regimen in a way that meets your specific needs and goals. Where does that land you? To a platform where you can create a supplement regimen that works best for you and your lifestyle.
Sustainability
Buying supplements in bulk help in the reduction of the amount of packaging waste generated when you purchase supplements online. This marks a notable consideration for those who are conscious of the environment and are always in search of measures to minimize their impact on the planet.
Time Savings
Shopping for supplements online definitely saves you a lot of time and annoyance compared to going to a physical store. No, seriously, just visit the official website of Muscle Trail, click on the product category you need to shop from, and you'll have high-quality options. Hence, you will be able to put your focus on other important aspects of your health and wellness, such as workout routine and nutrition, without sacrificing precious time.
Summing Up
In conclusion, buying bulk supplement products online from the official website of Muscle Trail can be a really great way to save a lot of money and time. With the convenience of online shopping, you can easily compare prices from different platforms and find the best deals from the comfort of your own home. Moreover, purchasing supplements in bulk ensures that you always have enough of your favorite supplements on hand, so you never have to worry about running out.
Whether you're a fitness enthusiast, a regular gym goer, just looking to improve your overall health, or even dealing with supplements on a retail level, buying bulk supplement products online is a smart investment that can help you achieve your goals. So why wait? Start shopping today and experience a plethora of benefits of buying bulk supplements online!