Are Eggs Really Healthy: Explained

By Team Muscletrail
14 March, 2023
If we were ever involved in a discussion over the perfect food, there is certainly no denying that eggs would be the top contender. The major reason behind that is the fact that they are really easy to cook, loaded with protein, and affordable. This goes without saying that an egg can be considered something that is loaded with all the ingredients that are required for the growth of an organism. Eggs are extremely rich in nutrients and, upon consumption, can assist our bodies in absorbing more vitamins.
Eating eggs has been controversial given the fact that they possess high cholesterol content, which some studies have associated with an increased risk of heart disease. As for the cholesterol content, one egg yolk contains around 185 milligrams of cholesterol, which stands for more than half of the daily amount of cholesterol recommended.
On the contrary, eggs are loaded with additional nutrients, too, that might help in lowering the risks associated with heart disease. Talking about the amount of fat in an egg is around 5 grams and constitutes mostly monounsaturated and polyunsaturated fat.
So, are eggs healthy? This is one of the most frequently asked questions.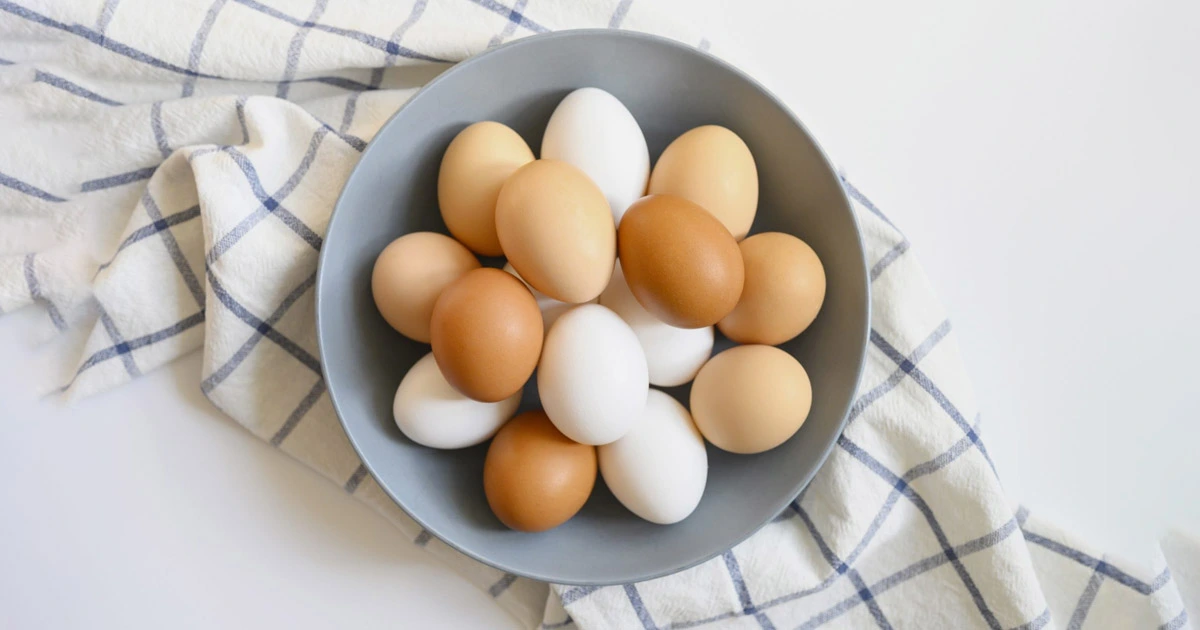 Learning More About Eggs as an Addition to Diet
Our body produces cholesterol on its own, and it is a yellowish fat that is produced in our intestines and liver and can be found in every one of our body cells. However, one thing to lay emphasis on is the fact that cholesterol is a crucial building block in our cell membranes. In addition to this, it is needed for the body to make Vitamin D and hormones.
Low-density lipoprotein (LDL) cholesterol, which is referred to as bad cholesterol, is transferred from the liver to body tissues and arteries. As per the researchers, this can result in a build-up of cholesterol in your blood vessels and enhance the risk of cardiovascular disease.
There has been numerous research conducted recently. While the cholesterol content in eggs is much higher than in animal products such as meat, saturated fat increases blood cholesterol. The latest research found no strong relationship between consuming eggs and an increased risk of developing cardiovascular disease.
It must be noted that the discussion on the health effects of eggs has drifted partly due to the fact that our bodies can compensate for the overall cholesterol we consume. When it comes to eggs, you must ponder upon the fact that cholesterol may pose even less of a health risk. This is because cholesterol is even more dangerous when it is oxidized in our arteries, and in the case of eggs, it does not take place.
Contrary to this belief, people should be more concerned about the cholesterol that circulates in their blood. Also, it should be noted that some trials have found that lean and healthy people are highly likely to witness an increase in LDL upon the consumption of eggs. So, if you are a healthy person, then adding eggs to your diet could have more of a negative effect than that in the case of an obese person.
In a study, it was also found that each half-egg consumed on a daily basis can lead to a 6% increase in the risk of developing heart disease and an 8% increased risk if we talk about mortality.
What About Good Eggs
In one way, the consumption of eggs can be beneficial and safe due to the fact that they contain a compound called Choline. This is because Choline can help in protecting us against Alzheimer's disease. In addition to this, it safeguards the liver. Well, in contrast to this, Choline can have negative effects too; it is metabolized by the gut microbiota into a particular molecule termed TMO. In the case of eggs, Choline is soaked up and doesn't travel to the large intestine, so there are chances that it does not increase the risk of heart disease.
The facts contradict each other, but another thing to lay emphasis on is the fact that egg yolks are considered one of the best sources of lutein, a pigment that has been associated with better eyesight and a lower risk of developing eye disease.
Conclusion
Eggs might not be the optimal breakfast option, but they certainly are not the worst of all the food that you can have for breakfast. If you are looking forward to eating a healthy diet, you must note that keeping the intake of eggs moderate to low will be the best for most.
Visit more blogs:
BEST DIET FOR MEN'S EVERY AGE - FITNESS & WEIGHT LOSS DIET
BEST FOODS TO EAT FOR HIGH PROTEIN