Amino Acids and Their Potential Role in Weight Management

By Team Muscletrail
16 November, 2023
The market is saturated with weight loss supplements, with many advertising them as a weight loss supplement for women and promising quick results. Amino acid supplements have attained attention for their potential to aid in weight loss. In this blog, we will dig up the information of amino acids, their role in weight management, and whether they live up to the hype.
What are Amino Acids?
Amino acids are the building blocks of proteins and play a crucial role in various bodily functions, including muscle development, energy production, and weight management. There are twenty standard amino acids, each with unique properties and functions. Some amino acids have garnered particular interest in the context of weight loss due to their potential to influence metabolism and fat loss.
The Benefits of Different Amino Acids
Leucine, often referred to as the "king of amino acids," plays a significant role in regulating blood sugar levels, which can help control food cravings and manage body weight. Carnitine is crucial for the transport of fatty acids into the mitochondria, where they are burned for energy, and is believed to aid in weight loss by enhancing fat metabolism. Glutamine is known for curbing sugar and carbohydrate cravings and supporting gut health, which is essential for overall well-being and weight management. Tyrosine plays a role in the production of important neurotransmitters, such as dopamine and norepinephrine, which can help with mood regulation and appetite control.
Amino acids are the building blocks of proteins, which are essential for the growth and repair of tissues in the body. They also play a crucial role in various metabolic processes, including the breakdown of fats and carbohydrates, the synthesis of hormones and neurotransmitters, and the regulation of blood sugar levels. As a result, amino acids have been touted as a potential aid for weight loss, as they can help to boost metabolism, reduce appetite, and improve energy levels.
One of the most commonly used amino acids in weight loss supplement is L-carnitine, which is believed to help the body burn fat for energy. However, the evidence for its effectiveness is mixed, with some studies showing a modest reduction in body weight and body fat, while others have found no significant effects.
Another popular amino acid is glutamine, which is thought to help reduce cravings and improve muscle recovery after exercise. However, the evidence for its weight loss benefits is also inconclusive, with some studies showing a small reduction in body weight and fat mass, while others have found no significant effects.
Other amino acids that are often included in weight loss supplements include arginine, tyrosine, and branched-chain amino acids (BCAAs). While these amino acids have been shown to have various health benefits, including improved exercise performance and muscle recovery, their effects on weight loss are still unclear. You can ingest these amino acids using BCAA supplements, which can be found around your near Supplement store or online certified stores like Muscle Trail.
Overall, while amino acids may have some potential benefits for weight loss, the evidence for their effectiveness is limited and inconsistent. Therefore, it is important to approach the weight loss supplement with caution and to consult with a healthcare professional before taking any new supplements.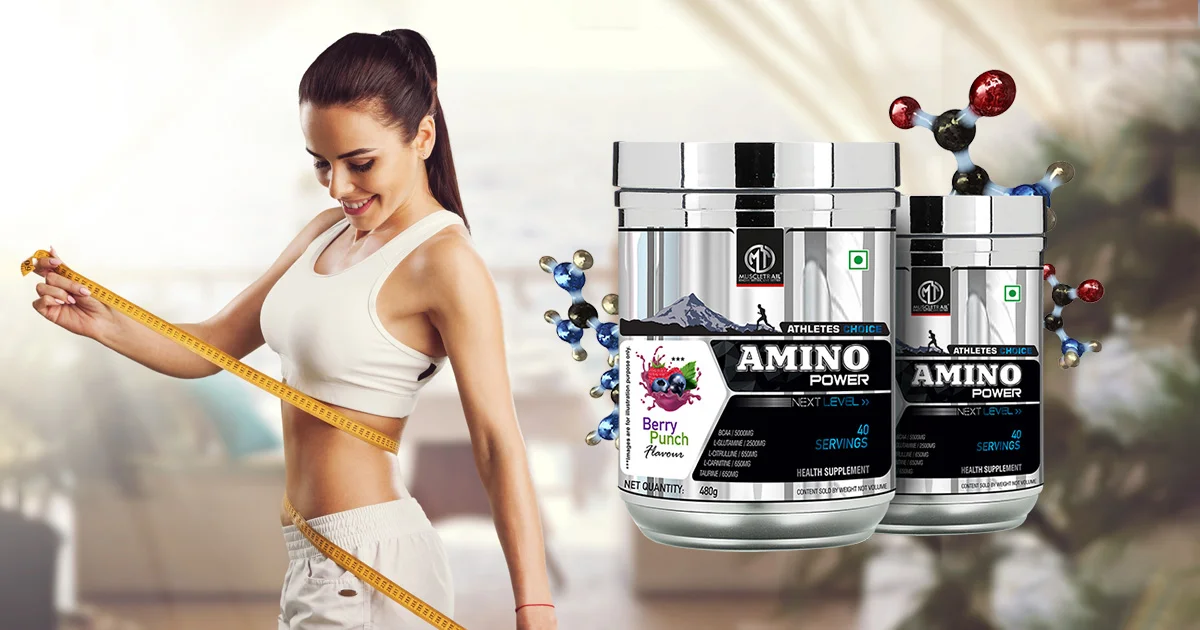 The Role of Different Amino Acids
Leucine: Research suggests that leucine may have a role in muscle protein synthesis and blood sugar regulation. However, the effects on weight loss are inconclusive, and the optimal dosage for achieving these benefits remains uncertain.
Carnitine: Some studies have indicated that carnitine supplementation may enhance fat metabolism and improve exercise performance. However, the impact on actual weight loss is modest, and the results may vary from person to person.
Glutamine: While glutamine may assist in reducing cravings and supporting gut health, its direct effects on weight loss are limited. It is more of a supportive component in a comprehensive weight management strategy.
Tyrosine: Tyrosine's influence on mood and appetite control may be beneficial for weight loss efforts, but it should be viewed as part of a holistic approach rather than a miraculous solution.
The Verdict on Amino Acid Supplements
It is important to emphasise that there is no miraculous solution for weight loss. Amino acid supplements can be a part of a comprehensive strategy for individuals aiming to lose excess weight, but they should not be relied upon as a standalone solution. The following factors should be taken into consideration:
Individual Variability: The effectiveness of amino acids can vary based on genetics, diet, and overall health, meaning that what works for one person may not work for another when it comes to supplements.
Diet and Exercise: To maximise the impact of amino acid supplements, it is important to complement them with a balanced diet and regular exercise. Without these fundamental components, the benefits of supplements are likely to be limited.
Quality Matters: When choosing amino acid supplements, it is important to select high-quality products from reputable sources. Thoroughly research the product and consider purchasing from trusted online retailers. If you want to buy supplement online with the best quality, you can consider Muscle Trail, an online supplement store that produces components with 100% natural ingredients so that your dicey mind throughout your search for weight loss supplement can be anchored by the best options available.
Conclusion
While amino acids are important for bodily functions, they are not a guaranteed shortcut to weight loss. Instead, they should be viewed as one piece of a broader strategy that includes a balanced diet, regular exercise, and professional guidance. Sustainable weight loss requires dedication and a well-rounded approach to health and wellness. If you choose to incorporate amino acid supplements into your regimen, do so with careful consideration and guidance from healthcare professionals. Ultimately, prioritising well-being is key to achieving your weight loss goals. If you want more information about amino acids or want to buy supplements online, you can visit the best online supplement store, Muscle Trail to get supreme results for your desired frame.